Top Rated Phoenix School Districts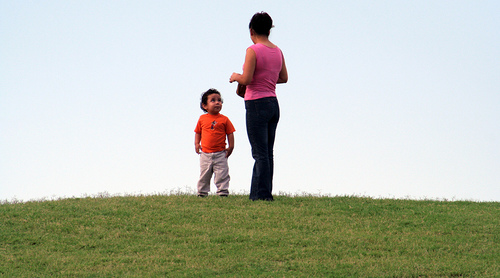 photo credit: AZAdam


Unfortnately Arizona has some of the worst elementary and secondary public schools in the nation. Currently it ranks #42 out of all 50 states. State funding has been cut due to the current economic conditions. Federal programs such as No Child Left Behind have helped ease some of the pain but the public schools are still suffering.

Some of the more affluent cities like Scottsdale, Paradise Valley, Chandler and Litchfield Park have above average schools and could be included in a list of top rated phoenix school districts. There are also select elementary, middle and high schools in other areas that are excelling.

Many families in Arizona have chosen to participate in state funded charter schools and state funded online education programs. In an effort to improve the educational system in Arizona, the state has opened up opportunities for these alternative forms of public education. Charter schools are state funded but independently run schools that take a different and often more challenging approach to education. They generally hold their students to a higher standard and, in return, the students get a better education. Test scores, grades and attitudes are all better at charter schools. Many charter schools require their students to wear uniforms.

Another option to getting your child into a top rated phoenix school district is an online education program. These online public school programs are individualized and tuition-free. They are available from kindergarten through 12th grade. Some parents choose online programs as a solution when students are not performing well in a traditional public school, either due to the quality of the education offered or due to negative peer influences. Either way, online programs are innovative and award-winning programs that work well for many families.

Arizona also has a large homeschool movement, both secular and non-secular. The state is more open minded about homeschooling than most and welcomes this approach.

Of course, whether or not you are in a top rated phoenix school is not as important as how much effort is put into the learning experience by the child and his/her parents.
Find Property Managers Near You
Select Property Type
Single Home or Condo (Valued up to $300K)

Single Home or Condo ($300K to $500K)

Single Home or Condo ($500K to $1 Million)

Single Home or Condo (Over $1 Million)

Multi-Family (2-4 units)

Multi-Family (5-19 units)

Multi-Family (20-99 units)

Multi-Family (100+ units)

Homeowners Association (2-49 units)

Homeowners Association (50-99 units)

Homeowners Association (100+ units)

Condominium Association (2-49 units)

Condominium Association (50-99 units)

Condominium Association (100+ units)

Retail (Up to 9,999 sqft)

Retail (10,000 - 100,000 sqft)

Retail (100,000+ sqft)

Office (Up to 9,999 sqft)

Office (10,000 - 100,000 sqft)

Office (100,000+ sqft)

Warehouse/Distribution (Up to 100,000 sqft)

Warehouse/Distribution (100,000+ sqft)

Light Manufacturing (Up to 100,000 sqft)

Light Manufacturing (100,000+ sqft)

Parking Garage

Biotech/Mission-Critical

Vacation (1-2 units)

Vacation (3+ units)

Other Associations (Hotel, Resort etc.)

Mobile Home Community