Most Expensive Places to Buy a Home Near Seattle Washington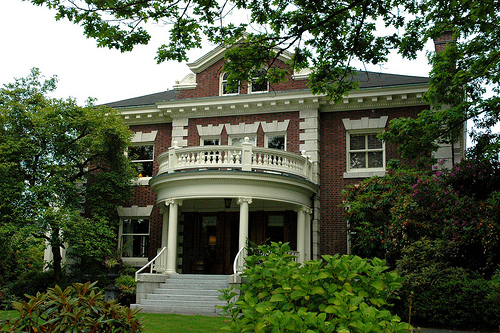 photo credit: Wonderlane


Seattle, Washington is one of the more expensive housing markets for the typical West Coast homebuyer, with a median home price twice the national average. But, its reputation pales in comparison with those of five nearby cities, where buyers will find some the most expensive properties in the Pacific Northwest. In fact, year after year, three of the five are included in Forbes Most Expensive Zip Codes. What they share in common are beautiful natural surroundings, a wealth of outdoor activity options, and a short commute to Seattle?s vibrant cultural scene.

Medina

The average price of a home in Medina (pronounced Meh-DY-nah) is $2,170,308, making it arguably the state?s most expensive place to buy a home. Ranked number 42 on the Forbes list of Most Expensive Zip Codes, the city is located on the eastern shore of Lake Washington. It affords its residents vistas of the Cascade Mountains to the east, the Olympic Mountains to the west, and water sports, especially sailing, in good weather. The city is also known for some famous residents, most notably Microsoft founder Bill Gates and his wife, Melinda.

Mercer Island

As its name implies, the city of Mercer Island is situated on an island in southeastern Lake Washington. The average price of home here is $1,003,328, giving it the number 228 rank of Most Expensive Zip Codes. Mercer Island residents have perhaps the best view when the Navy?s Blue Angels perform their maneuvers during Seattle?s Seafair Festival.

Bellevue

Located east of Mercer Island and southeast of Medina, Bellevue advertises its many attractions in the city?s official slogan, ?Play in Bellevue.? Among its cultural offerings are the Bellevue Arts Museum, the KidsQuest Children?s Museum, and the Bellevue Philharmonic Orchestra. With an average home price of $952,566, Bellevue ranks number 247 on Forbes list of Most Expensive Zip Codes for 2010.

Clyde Hill and Yarrow Point

Although neither city is included in the Forbes list, their median home prices are $1,193,800 and $1,350,400 respectively, according to Zillow.com. Located in close proximity to their better-known neighbors, both are dedicated to preserving their open spaces and intimate size.
Find Property Managers Near You
Select Property Type
Single Home or Condo (Valued up to $300K)

Single Home or Condo ($300K to $500K)

Single Home or Condo ($500K to $1 Million)

Single Home or Condo (Over $1 Million)

Multi-Family (2-4 units)

Multi-Family (5-19 units)

Multi-Family (20-99 units)

Multi-Family (100+ units)

Homeowners Association (2-49 units)

Homeowners Association (50-99 units)

Homeowners Association (100+ units)

Condominium Association (2-49 units)

Condominium Association (50-99 units)

Condominium Association (100+ units)

Retail (Up to 9,999 sqft)

Retail (10,000 - 100,000 sqft)

Retail (100,000+ sqft)

Office (Up to 9,999 sqft)

Office (10,000 - 100,000 sqft)

Office (100,000+ sqft)

Warehouse/Distribution (Up to 100,000 sqft)

Warehouse/Distribution (100,000+ sqft)

Light Manufacturing (Up to 100,000 sqft)

Light Manufacturing (100,000+ sqft)

Parking Garage

Biotech/Mission-Critical

Vacation (1-2 units)

Vacation (3+ units)

Other Associations (Hotel, Resort etc.)

Mobile Home Community