Top firms secure considerable number of rental properties in 2011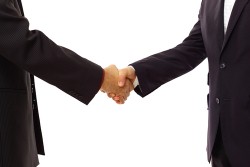 Sales of apartments in 2011 were double those recorded in 2010 and nearly triple sales from 2009, according to a report by the National Multi Housing Council.

The top buyer last year was
Boston
Capital, which secured more than 157,000 units. In terms of
property management companies
, Greystar Real Estate Partners gained more than 197,000 units for business in 2011.

Additionally, the report found the top-50 rental property owners last year all accumulated at least 50,000 units, and property managers increased their share of management responsibilities nationwide to 15.8 percent.

"The industry continued its robust recovery in 2011 as more households decided that renting was a better fit for their lifestyles, needs and budgets than owning," said NMHC chief economist Mark Obrinsky. "The boom in rental living combined with the near-bust in supply over the prior three years led to strong rent growth for the industry."

Though these companies are the premier businesses in the property investment and management, small-time buyers are expected to make up a bigger share of the market in the coming years, thanks in part to the federal government's REO investor plan.
Find Property Managers Near You
Select Property Type
Single Home or Condo (Valued up to $300K)

Single Home or Condo ($300K to $500K)

Single Home or Condo ($500K to $1 Million)

Single Home or Condo (Over $1 Million)

Multi-Family (2-4 units)

Multi-Family (5-19 units)

Multi-Family (20-99 units)

Multi-Family (100+ units)

Homeowners Association (2-49 units)

Homeowners Association (50-99 units)

Homeowners Association (100+ units)

Condominium Association (2-49 units)

Condominium Association (50-99 units)

Condominium Association (100+ units)

Retail (Up to 9,999 sqft)

Retail (10,000 - 100,000 sqft)

Retail (100,000+ sqft)

Office (Up to 9,999 sqft)

Office (10,000 - 100,000 sqft)

Office (100,000+ sqft)

Warehouse/Distribution (Up to 100,000 sqft)

Warehouse/Distribution (100,000+ sqft)

Light Manufacturing (Up to 100,000 sqft)

Light Manufacturing (100,000+ sqft)

Parking Garage

Biotech/Mission-Critical

Vacation (1-2 units)

Vacation (3+ units)

Other Associations (Hotel, Resort etc.)

Mobile Home Community