Real estate case ruling explicitly limits rental fees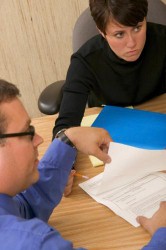 Non-refundable fees for rental housing amenities violate Massachusetts state law, according to a recent federal ruling.

Investors and property management companies in the state may have to revise their business practices as a result of the ruling handed down by District Court Judge William Young, according to the Boston Business Journal. The judge indicated that state law concerning security deposits prohibits one-time fees for amenities. Rental managers and owners can only charge the first and last months' rent, a key installation fee and the security deposit when tenants move in.

Other one-time fees are not permitted, according to the ruling, which is broad enough that it may affect a number of rentals. The judge also approved the case for class action status, so further legal proceedings on the issue may be forthcoming. If the ruling is echoed in other states it could have more widespread repercussions.

For now, investors and managers in the state should review their fee and rent policies and make certain they are complying with the appropriate laws. It may be prudent for those in other states to examine laws and see how specific they are for the sake of caution.
Find Property Managers Near You
Select Property Type
Single Home or Condo (Valued up to $300K)

Single Home or Condo ($300K to $500K)

Single Home or Condo ($500K to $1 Million)

Single Home or Condo (Over $1 Million)

Multi-Family (2-4 units)

Multi-Family (5-19 units)

Multi-Family (20-99 units)

Multi-Family (100+ units)

Homeowners Association (2-49 units)

Homeowners Association (50-99 units)

Homeowners Association (100+ units)

Condominium Association (2-49 units)

Condominium Association (50-99 units)

Condominium Association (100+ units)

Retail (Up to 9,999 sqft)

Retail (10,000 - 100,000 sqft)

Retail (100,000+ sqft)

Office (Up to 9,999 sqft)

Office (10,000 - 100,000 sqft)

Office (100,000+ sqft)

Warehouse/Distribution (Up to 100,000 sqft)

Warehouse/Distribution (100,000+ sqft)

Light Manufacturing (Up to 100,000 sqft)

Light Manufacturing (100,000+ sqft)

Parking Garage

Biotech/Mission-Critical

Vacation (1-2 units)

Vacation (3+ units)

Other Associations (Hotel, Resort etc.)

Mobile Home Community