Rent price data inconsistent between national, local levels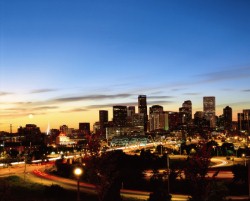 The cost of rental housing declined in several major markets from January 2011 to the beginning of this year, as the average rent for apartments in the U.S. rose 4.4 percent.

Variability between markets may be high, based on data property management companies and rental owners reported to TransUnion. Markets including Denver, Chicago and Los Angeles all posted declining average rental prices over the one-year period in question. Of ten metropolitan statistical areas, only Atlanta experienced significant rent growth of 6.3 percent. The others were all relatively unchanged or declined year-over-year.

"It's not a surprise that rental prices increased in the first quarter as recent industry data revealed that vacancy rates reached their lowest levels since 2001," said one TransUnion executive.

These discrepancies suggest that national trends may not be helpful when investors and rental managers are considering business decisions, although some the news source reports some consistent data. Average deposits collected upon lease signing increased in every area except Dallas and San Diego. The report also indicates that many property managers are using stricter criteria to screen lease applicants and select tenants, due to higher demand.
Find Property Managers Near You
Select Property Type
Single Home or Condo (Valued up to $300K)

Single Home or Condo ($300K to $500K)

Single Home or Condo ($500K to $1 Million)

Single Home or Condo (Over $1 Million)

Multi-Family (2-4 units)

Multi-Family (5-19 units)

Multi-Family (20-99 units)

Multi-Family (100+ units)

Homeowners Association (2-49 units)

Homeowners Association (50-99 units)

Homeowners Association (100+ units)

Condominium Association (2-49 units)

Condominium Association (50-99 units)

Condominium Association (100+ units)

Retail (Up to 9,999 sqft)

Retail (10,000 - 100,000 sqft)

Retail (100,000+ sqft)

Office (Up to 9,999 sqft)

Office (10,000 - 100,000 sqft)

Office (100,000+ sqft)

Warehouse/Distribution (Up to 100,000 sqft)

Warehouse/Distribution (100,000+ sqft)

Light Manufacturing (Up to 100,000 sqft)

Light Manufacturing (100,000+ sqft)

Parking Garage

Biotech/Mission-Critical

Vacation (1-2 units)

Vacation (3+ units)

Other Associations (Hotel, Resort etc.)

Mobile Home Community