Decreasing distress in multifamily markets could mean more competition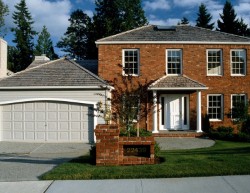 Single-family rental owners and investors interested in moving into that portion of the real estate industry may see increased competition from the multifamily sector.

Almost every market in the nation has experienced a decline in apartment distress during the past six months, according to Real Capital Analytics. There are some exceptions, such as
Dallas
,
Houston
,
Chicago
and the suburbs of the
District of Columbia
. In general, however, apartment distress is growing less common as traditional sales activity overtakes distressed sales.

This trend is likely to encourage further investment in the sector as it continues to remain the leading aspect of commercial real estate.
Property management companies
and rental housing stakeholders could see increased competition from multifamily units. Decreased volatility in the sector may also have other effects.

New instances of apartment market distress fell to their lowest quarterly total since 2007, according to RCA. A separate analysis from Fitch Ratings also indicates that apartment distress has been growing less common in the U.S., supporting the data. Lender activity is a major contributing factor, according to industry experts.
Find Property Managers Near You
Select Property Type
Single Home or Condo (Valued up to $300K)

Single Home or Condo ($300K to $500K)

Single Home or Condo ($500K to $1 Million)

Single Home or Condo (Over $1 Million)

Multi-Family (2-4 units)

Multi-Family (5-19 units)

Multi-Family (20-99 units)

Multi-Family (100+ units)

Homeowners Association (2-49 units)

Homeowners Association (50-99 units)

Homeowners Association (100+ units)

Condominium Association (2-49 units)

Condominium Association (50-99 units)

Condominium Association (100+ units)

Retail (Up to 9,999 sqft)

Retail (10,000 - 100,000 sqft)

Retail (100,000+ sqft)

Office (Up to 9,999 sqft)

Office (10,000 - 100,000 sqft)

Office (100,000+ sqft)

Warehouse/Distribution (Up to 100,000 sqft)

Warehouse/Distribution (100,000+ sqft)

Light Manufacturing (Up to 100,000 sqft)

Light Manufacturing (100,000+ sqft)

Parking Garage

Biotech/Mission-Critical

Vacation (1-2 units)

Vacation (3+ units)

Other Associations (Hotel, Resort etc.)

Mobile Home Community