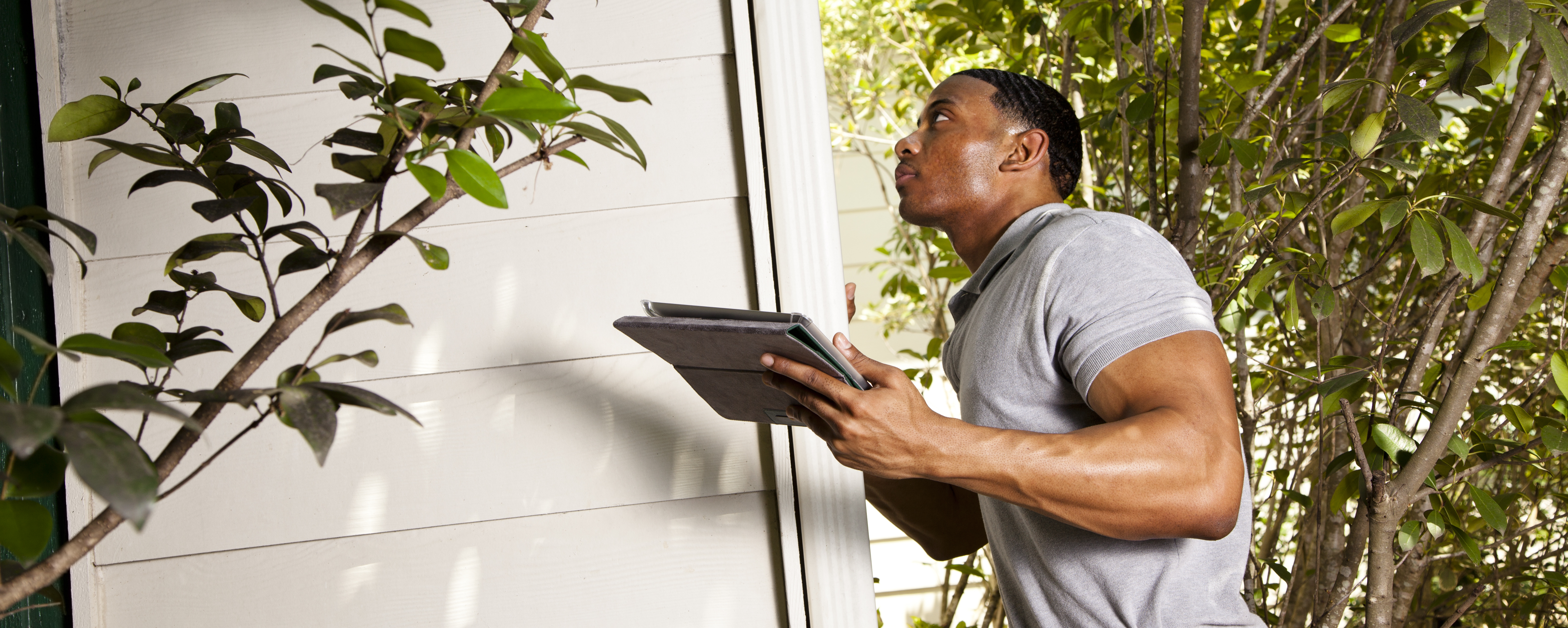 Investment Property
How Often Do You Need a Rental Home Inspection?
Most of the time, home inspections are only performed when someone buys a property—and sometimes not even then. Following this inspection, a qualified, professional home inspector won't darken the doorway for years—sometimes decades—until the home is sold. At that point, homeowners can be blindsided by major structural issues that could (and should) have been mitigated years before.
Here's one all-too-common example: Sub-floor plumbing leaks onto wooden support beams, causing wet rot on vital structural components that goes unnoticed for years. Now you have to install new support beams under the house, shoring up the home, and spending thousands and thousands of dollars in the process. Had someone crawled into the crawlspace with a flashlight, the problem could have been spotted years earlier—and the pipe would have been fixed for a fraction of the cost. A failing crawlspace sump pump could also cause mold that renders the entire home uninhabitable.
When a Rental Inspection Could Have Made the Difference
One landlord we know got a request from a longtime tenant for new flooring in the kitchen. When the contractors removed the previous flooring, however, they found the sub-flooring had all but rotted away underneath the linoleum.
However, a rental home inspection isn't just a matter of preserving the value of your investment: In some cases, it's literally a life or death issue. In Ocean Isle Beach, NC in 2013, a deck collapsed when 24 family members gathered on it to take a photo. After falling 14 feet, they all required medical attention, and two people were in critical condition. The cause of the collapse? Rusty nails.
The property was owned by an individual landlord but cared for by a vacation rental property management company. Both parties cooperated with the investigation. The home and the deck, both built in 1986, were constructed to code at the time, but the code did not require stainless steel, corrosion-resistant nails. However, a detailed rental home inspection by an experienced professional may have spotted the problem in time to avert the danger.
In another case, water seeping through brickwork soaked a triple micro-laminate beam. The moisture attracted termites, which infested the nearby support beams. In this instance, the homeowner had called in a home inspector, who noticed the problem and suggested a structural engineer make an assessment. Upon inspection, the structural engineer said that a potentially deadly and catastrophic collapse of the entire home was imminent.
Your landlord insurance policy doesn't cover these kinds of long-term, chronic problems with your rental property.
How Often Do I Need a Rental Home Inspection?
So how often should you schedule a rental home inspection? It depends upon several factors. If you have crawlspaces or a basement, you might want to invest in a rental home inspection every 2-3 years, or each time your property comes up for re-rental. You may also want to inspect this more frequently if you have older plumbing or wiring, or if your home is in an area with a lot of moisture, an extreme climate, or both.
If your home is newer and was professionally inspected when you bought it, and you don't have major weather extremes, you can probably get away with a longer inspection cycle.
Another reason to have a rental home inspection is if you are planning a major renovation project anyway. Why? You don't want to have already committed thousands of dollars to a bathroom remodel only to discover that you need to replace your furnace. Conduct a reconnaissance before you march.
Finally, if your home has never been professionally inspected since you've owned it, do it now.
Rental Home Inspections: Can't I Just Do It Myself?
There are a couple of good reasons to hire a professional home inspector. First, few of us have specific knowledge of home construction materials, methods, and building codes, not to mention the experience to spot trouble from the smallest of indicators.
Furthermore, professional home inspectors who are members of the American Society of Home Inspectors (ASHI), the National Society of Home Inspectors (NSHI), or the National Association of Home Inspectors (NAHI) generally carry errors & omissions insurance—a kind of malpractice insurance for professional services. If you are financially harmed because they overlook something they reasonably should have caught, their E&O insurance policy can protect you against financial damages. If you try to do it yourself, you get no such protection.
While not all good home inspectors maintain an affiliation with one of these bodies, it's a good start, as each of them have an ethical code of conduct and minimum standards for certification (usually a written exam and proof of 250 or more paid home inspections complete). Each of them encourages continuing education and provides their members with various professional resources. This alone is often worth their fee; that being said, it's a good idea to get verification that their insurance is in force prior to hiring them.
For most landlords, spending $400 for a professional, detailed rental home inspection to protect a $300,000 investment every few years is easily affordable. Indeed, failing to inspect on a regular basis is a gamble most of us cannot afford to lose.
More Stories in Investment Property
Renovating your rental property can be an overwhelming and expensive process. It's understandable that most landlords push this kind of project to the back burner....
So, you've decided to pull the trigger: 2018 is the year that you're going to hire a property manager. Congrats—you've made a wise decision!...
To the untrained eye, it might seem like being a landlord or property manager is pretty easy: You just find tenants, collect rent, make repairs...
The garage tends to be a place where junk gathers dust. However, if you're a landlord: Have you thought about converting this underutilized space into...
Find Property Managers Near You
Select Property Type
Single Home or Condo (Valued up to $300K)

Single Home or Condo ($300K to $500K)

Single Home or Condo ($500K to $1 Million)

Single Home or Condo (Over $1 Million)

Multi-Family (2-4 units)

Multi-Family (5-19 units)

Multi-Family (20-99 units)

Multi-Family (100+ units)

Homeowners Association (2-49 units)

Homeowners Association (50-99 units)

Homeowners Association (100+ units)

Condominium Association (2-49 units)

Condominium Association (50-99 units)

Condominium Association (100+ units)

Retail (Up to 9,999 sqft)

Retail (10,000 - 100,000 sqft)

Retail (100,000+ sqft)

Office (Up to 9,999 sqft)

Office (10,000 - 100,000 sqft)

Office (100,000+ sqft)

Warehouse/Distribution (Up to 100,000 sqft)

Warehouse/Distribution (100,000+ sqft)

Light Manufacturing (Up to 100,000 sqft)

Light Manufacturing (100,000+ sqft)

Parking Garage

Biotech/Mission-Critical

Vacation (1-2 units)

Vacation (3+ units)

Other Associations (Hotel, Resort etc.)

Mobile Home Community