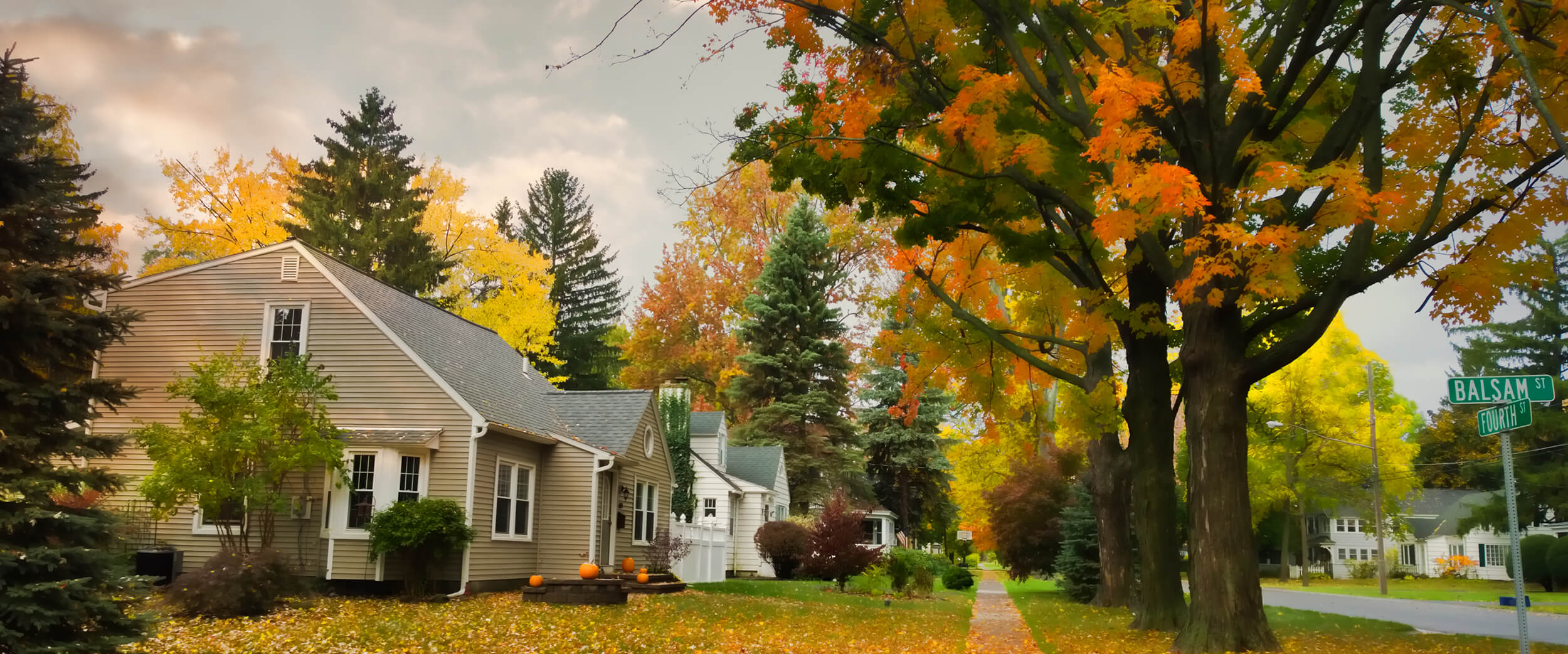 Property Management
How to Make Sure Your HVAC System Is Running Efficiently This Spring
Spring has officially sprung in most of the country, so it's time to switch the HVAC system back to air conditioning from its central heat setting. It's also a great time to start spring maintenance, which includes inspecting your HVAC system to ensure that it's running as efficiently as possible. Here's how to make sure your HVAC system is running efficiently before the warm weather truly sets in.
Step #1: Inspect
The first thing that you or your HVAC technician should do is to visually inspect your entire HVAC system, looking for things such as rust, corrosion from moisture, condensation, or leaking ductwork. This is a great example of an HVAC duct in disrepair–these leaky ducts can lower the efficiency of your air conditioner, making it eat up more power and do its job less effectively in the long run.
With an HVAC system, small problems can quickly become big ones that make your system less efficient or even cause it to fail entirely.
The units themselves will need to be inspected as well, particularly for damage and dirt build-up on the fins. Even a well-cared-for unit can be damaged inadvertently by a stray bird or stick tossed by a storm.
Step #2: Clean
It's time to clean the equipment after the HVAC system has been thoroughly inspected. Your HVAC technician will clean the evaporator coil, the drains and lines, and the condensate pan to ensure that each part of the system is running at peak performance. A dirty evaporator coil can make it harder for your A/C to cool the house, and clogged water lines can cause floods inside your home.
Your technician will also inspect all of the connections to make sure that there are no potential leak points.
Step #3: Check
The next step in your spring HVAC inspection is something that will need to be done by your HVAC technician. They will need to inspect and test all the electrical components in the HVAC system.
Inspect wiring for frayed connections or damaged insulation. Tighten any loose connections, and replace any damaged wires before your unit goes into full service for the spring.
They will also test the circuit boards that run the system, and the capacitors to ensure that they're doing their job.
Step #4: Test
The last step is to test your HVAC system as a whole. This will include checking the coolant levels during various cycles; making sure that the run controls function properly; and ensuring that the compressor is functioning at peak levels. Your technician will also test the safety switches to ensure that the system shuts off properly when there's a power failure.
This might sound like a comprehensive inspection, but it can be completed in just a few hours by a well-trained technician.
Step #5: What Can I Do?
What can you do to keep your HVAC system running perfectly throughout the year, long after your technician has left?
Keep the outdoor unit free of debris, as well as an area at least two feet around the unit itself. A clogged up A/C unit doesn't work efficiently.
Replace your interior filter at least once every 90 days--more often if dust or pollen are a concern. If you have tenants living on your property, make sure they are aware of whose responsibility it is to replace the filters.
If you have a furnace humidifier, turn off its water during the summer months and turn it back on in the fall.
Why It Matters
A well-maintained HVAC unit will serve you for years to come. Take the time at the beginning of the year to thoroughly inspect the HVAC systems on all of your properties. Not only does this ensure that the systems are working as efficiently as possible, but it can also help you to catch small problems like leaky ducts or bare wires before they become big problems.
Whether your properties are in cold areas where heat is important, or in warmer climates where air conditioning is necessary for comfortable living, take care of your HVAC units. Allowing them to fail doesn't just irritate your tenants--it could end up costing you hundreds or thousands of dollars in repairs.
More Stories in Property Management
Spring has officially sprung in most of the country, so it's time to switch the HVAC system back to air conditioning from its central heat...
Our frequent fliers may have read our recent article on how to attract Millennials to your rental properties. As that post noted, Millennials are a...
At a recent real estate event a real estate developer said, "When I was in my thirties, everyone was getting married and having babies. Today,...
Accounting is tricky enough as it is. Throw late payments into the mix, and accounting can become really challenging for landlords, property managers, and HOAs....
Find Property Managers Near You
Select Property Type
Single Home or Condo (Valued up to $300K)

Single Home or Condo ($300K to $500K)

Single Home or Condo ($500K to $1 Million)

Single Home or Condo (Over $1 Million)

Multi-Family (2-4 units)

Multi-Family (5-19 units)

Multi-Family (20-99 units)

Multi-Family (100+ units)

Homeowners Association (2-49 units)

Homeowners Association (50-99 units)

Homeowners Association (100+ units)

Condominium Association (2-49 units)

Condominium Association (50-99 units)

Condominium Association (100+ units)

Retail (Up to 9,999 sqft)

Retail (10,000 - 100,000 sqft)

Retail (100,000+ sqft)

Office (Up to 9,999 sqft)

Office (10,000 - 100,000 sqft)

Office (100,000+ sqft)

Warehouse/Distribution (Up to 100,000 sqft)

Warehouse/Distribution (100,000+ sqft)

Light Manufacturing (Up to 100,000 sqft)

Light Manufacturing (100,000+ sqft)

Parking Garage

Biotech/Mission-Critical

Vacation (1-2 units)

Vacation (3+ units)

Other Associations (Hotel, Resort etc.)

Mobile Home Community