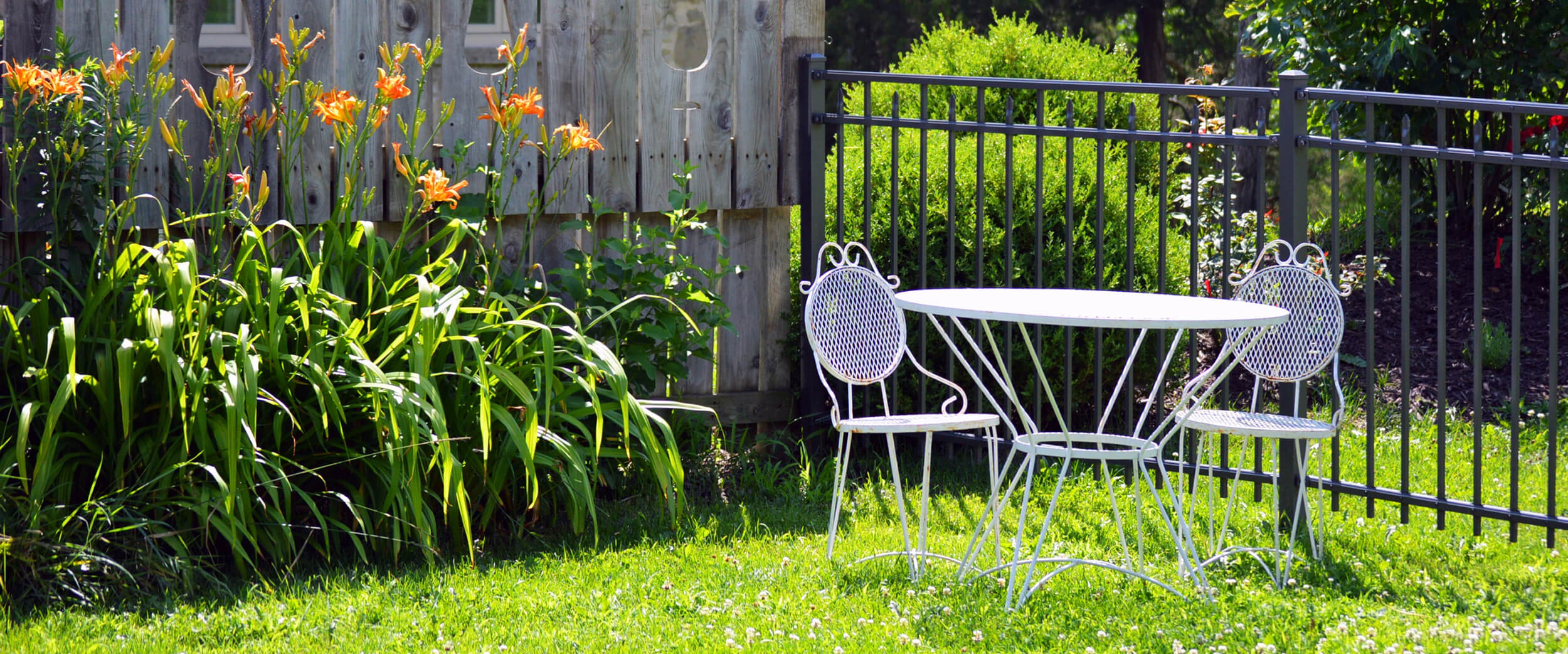 Rental Property Management
6 Landscaping Tips for a Greener Springtime
With winter blowing its last breath and spring just around the corner, now is the time to plan on preparing your rental property for the upcoming season of planting. A lot of bushes, trees, and mulch beds will need to be maintained in the colder seasons so that they bloom in the spring. Now that the weather is just starting to warm up, it's the perfect time to do so!
Early Spring Landscaping Tips: #1
Fertilize
You may think that the old oak tree on your rental property doesn't need tree fertilizer, but that's far from accurate. If you have older trees on your property, then you can do light feedings several times a year. However, keep in mind that it's better to fertilize less than to over-fertilize and cause damage to the tree.
Fertilize any ground covers after removing any debris, such as dead branches and fallen leaves. In addition, replenish any mulch beds if you notice them getting low. Harsh winter weather can take a toll on trees and shrubs, so adding more mulch will keep the roots protected until the weather gets warmer.
Early Spring Landscaping Tips: #2
Turn Over the Soil
Turn over the soil on warmer days to expose insect eggs that have been laid underground and will hatch in the spring. When soil thaws and refreezes, it destroys eggs and cuts down on the overall pest population that you'll see when summer comes. In addition, it improves the soil's quality. This helps when it's time to reseed or mow the lawn when it's time for the first cut of the season.
Early Spring Landscaping Tips: #3
Remove Snow
Regions with heavy snowfall require a little additional preparation, such as gently shaking snow from the branches of trees and bushes. This prevents breakage and straining from the weight of the snow. However, when it comes to ice on the branches, you should let it melt naturally. If you try to remove the ice manually, then it can cause severe damage to your trees and bushes.
Early Spring Landscaping Tips: #4
Watch the Weather
When the weather starts to break, the snow melts, or it gets warmer, a gardener's thoughts turn to digging and planting. However, it's critical to stay ahead of what climate is doing. Understand your hardiness zone so that you buy plants that are likely to thrive in your area. Also, make notes of where the sun and shade fall in your yard by gardening during the daylight hours.
In addition, research and read about what the local pests are in your location. When planning your spring landscaping, keep in mind which insects and wildlife can wreak havoc throughout your freshly planted yard. Decide whether you're going to need wire mesh, fencing, or natural plantings to prevent a pest invasion.
Early Spring Landscaping Tips: #5
Plan Out Future Projects
If you're planning on overhauling your properties' landscaping, now is the time of year to map out your plans. Figure out which plants will best fit with your plans (without requiring too much attention), draw it out on paper, then stake out the location. Don't forget to install walking paths to direct residents where you want them to go.
When you're adding to your landscaping, be sure to plant during the suggested time of year for the best results--particularly flowering shrubs and fruit trees. To ensure that your new plants will thrive for years to come, check with the gardening websites you're ordering from or the experts at your local nursery.
Early Spring Landscaping Tips: #6
Don't Forget the Lawn
In order to look its best, landscaping needs to be maintained and cared for. However, the base of it all is the lawn surrounding your property. Pull out weeds, remove debris like dead leaves, aerate the soil before it gets to 55-60 degrees, and reseed any dead spots as needed. Depending on your grass type and location, you'll want to get back into a healthy routine of watering and mowing to make sure that the lawn stays healthy and attractive.
--
Being proactive can truly make for a greener spring. Which early spring landscaping tips will you leverage to refresh your properties' outdoor spaces this season?
More Stories in Rental Property Management
When you bring on a new tenant, you know there's a lot of information you need to collect from them. It can be tempting to...
Changing locks is fundamentally about protecting the safety of a residence and its inhabitants. However, changing locks is seen as a hassle, which is why...
For some landlords, keeping units occupied from one month to the next and avoiding unexpected vacancies is a major source of stress. Most landlords rely...
Not so long ago, property managers could buy a couple of multi-exercise machines, a treadmill, and a stationary bike, and put them in a room...
Find Property Managers Near You
Select Property Type
Single Home or Condo (Valued up to $300K)

Single Home or Condo ($300K to $500K)

Single Home or Condo ($500K to $1 Million)

Single Home or Condo (Over $1 Million)

Multi-Family (2-4 units)

Multi-Family (5-19 units)

Multi-Family (20-99 units)

Multi-Family (100+ units)

Homeowners Association (2-49 units)

Homeowners Association (50-99 units)

Homeowners Association (100+ units)

Condominium Association (2-49 units)

Condominium Association (50-99 units)

Condominium Association (100+ units)

Retail (Up to 9,999 sqft)

Retail (10,000 - 100,000 sqft)

Retail (100,000+ sqft)

Office (Up to 9,999 sqft)

Office (10,000 - 100,000 sqft)

Office (100,000+ sqft)

Warehouse/Distribution (Up to 100,000 sqft)

Warehouse/Distribution (100,000+ sqft)

Light Manufacturing (Up to 100,000 sqft)

Light Manufacturing (100,000+ sqft)

Parking Garage

Biotech/Mission-Critical

Vacation (1-2 units)

Vacation (3+ units)

Other Associations (Hotel, Resort etc.)

Mobile Home Community