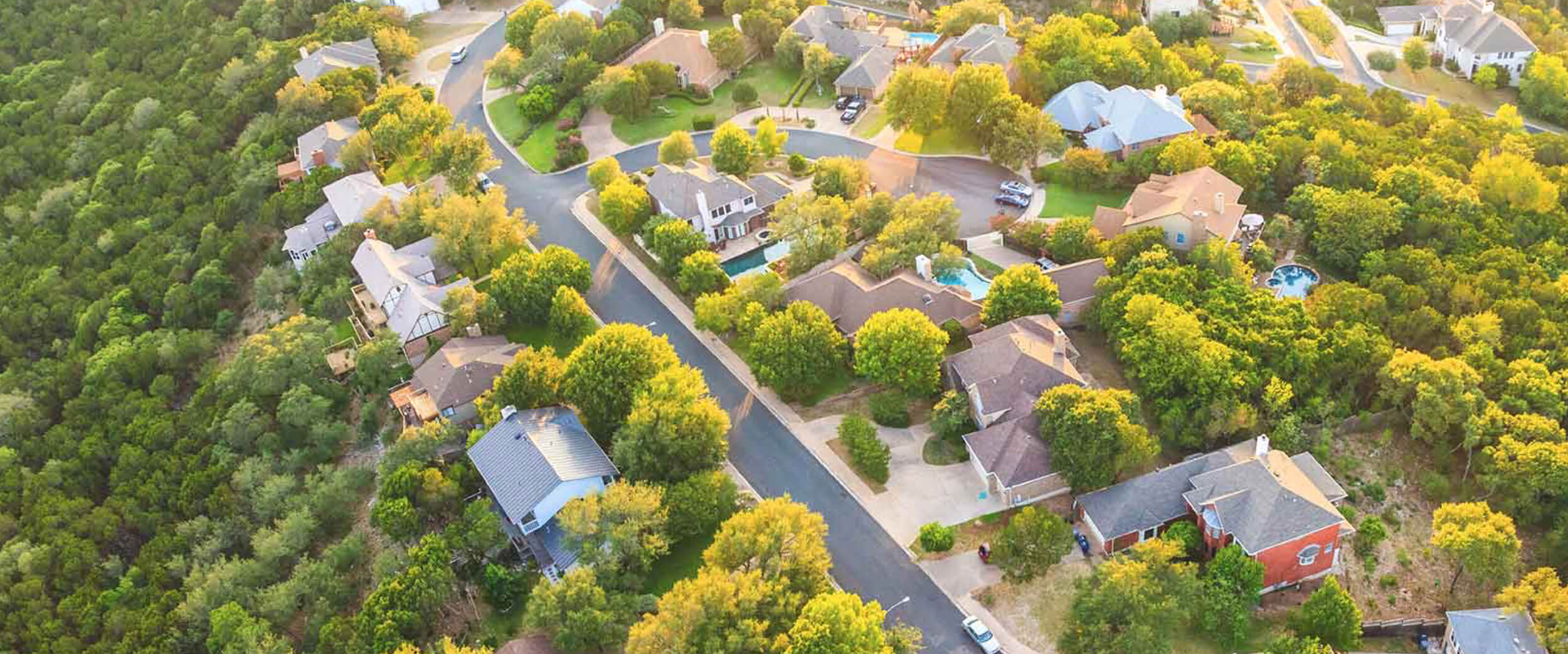 Condominium & Homeowners Associations
5 Ways to Motivate Homeowners to Become Active Participants in Their Community Association
Apathy is a rampant problem in community associations; but by taking the right actions, board members can spark homeowner interest. Educating homeowners from the moment they move in about the benefits of living in a community association is ideal, because once homeowners fully understand the impact an association can have on their property value, they become motivated to protect their investment. However, you can still convey this concept to existing homeowners and inspire them to get involved as well.
At your next board meeting, discuss how you can implement these tactics and motivate homeowners to become active participants in the community as a result.
How to Get Homeowners Involved in Your Community Association
Tip #1: Host a Local Realtor Event
Host a local realtor event with networking, a community tour, and a presentation that explains the benefits of community association living to prospective buyers. Realtors will often welcome assistance if it helps them to close a sale, and many times they themselves may not be fully aware of all of the benefits of living in a homeowners association. Hosting an event like this not only leaves realtors with a positive impression of the community; it increases the likelihood that they'll pass this information on to their clients, helping homebuyers understand the association's value before they're even homeowners.
Tip #2: Educate New Homeowners
Welcome all new homeowners by educating them about the community. Form a welcome committee that will send new homeowners written materials about the community, its value, and their role in it. If possible, have a person on the committee stop by their home to pass on the information in person. These new owners are typically excited about their new purchase, and it's the perfect time to get them excited about the community.
Tip #3: Hold Quarterly Meetings
Consider holding quarterly informational meetings for all homeowners. This is an effective way to reach existing homeowners that didn't go through the welcoming process that new homeowners did. Informational meetings provide a venue for homeowners, the board, and the association manager to transparently interact more easily than would be possible with only an annual meeting on the schedule. They're also an opportunity to inform the community of upcoming changes, promote events, solicit ideas, and recognize volunteers.
Tip #4: Create Committees
Oftentimes, homeowners want to serve the community, but they don't want to be a board member. For these homeowners, committees are the answer. Factors to consider include the types of committees that would be beneficial to the community, the goals for each committee, how they can meet these goals, how they can report progress, and the budget they'd have to work with. It is also important to gather input from the homeowners as to the type of committees they're interested in. After working out the details, the board can launch the committees at the annual meeting by giving information about each one and opening them up for homeowner sign-ups.
Committees that your community could consider include:
Welcome committee
Social committee
Architectural control committee
Landscape committee
Neighborhood watch committee
Finance and budget committee
Tip #5: Recognize Volunteers & Participation
Thank homeowners for their comments and questions, even if they're tough to answer. It shows that they're proactively interested in the community. In addition, be sure to recognize volunteers repeatedly with enthusiasm and praise for their commitment to the community. Do this publicly at every quarterly informational meeting, and especially at the annual meeting, by highlighting their achievements and asking for a round of applause. This shows other homeowners that getting involved makes a real difference and that they're regularly recognized for those efforts.
--
All of these items are focused on educating homeowners, giving them opportunities to get involved on their own terms, and helping them get to know each other so that they begin to feel part of something great. The work put in by the board and the association manager to generate a more active and involved homeowner base will pay off in the long run by creating a greater sense of community.
More Stories in Condominium & Homeowners Associations
Real talk: No board member has ever wished that association board meetings could last longer....
Apathy is a rampant problem in community associations; but by taking the right actions, board members can spark homeowner interest. Educating homeowners from the moment...
Adding money to your HOA reserves is a tough sell to association members. It feels like throwing money down a hole; and every individual resident...
It's a sad but true fact: Condominium associations, homeowners associations, and other residential community management organizations are frequent targets of embezzlement and fraud. A combination...
Find Property Managers Near You
Select Property Type
Single Home or Condo (Valued up to $300K)

Single Home or Condo ($300K to $500K)

Single Home or Condo ($500K to $1 Million)

Single Home or Condo (Over $1 Million)

Multi-Family (2-4 units)

Multi-Family (5-19 units)

Multi-Family (20-99 units)

Multi-Family (100+ units)

Homeowners Association (2-49 units)

Homeowners Association (50-99 units)

Homeowners Association (100+ units)

Condominium Association (2-49 units)

Condominium Association (50-99 units)

Condominium Association (100+ units)

Retail (Up to 9,999 sqft)

Retail (10,000 - 100,000 sqft)

Retail (100,000+ sqft)

Office (Up to 9,999 sqft)

Office (10,000 - 100,000 sqft)

Office (100,000+ sqft)

Warehouse/Distribution (Up to 100,000 sqft)

Warehouse/Distribution (100,000+ sqft)

Light Manufacturing (Up to 100,000 sqft)

Light Manufacturing (100,000+ sqft)

Parking Garage

Biotech/Mission-Critical

Vacation (1-2 units)

Vacation (3+ units)

Other Associations (Hotel, Resort etc.)

Mobile Home Community