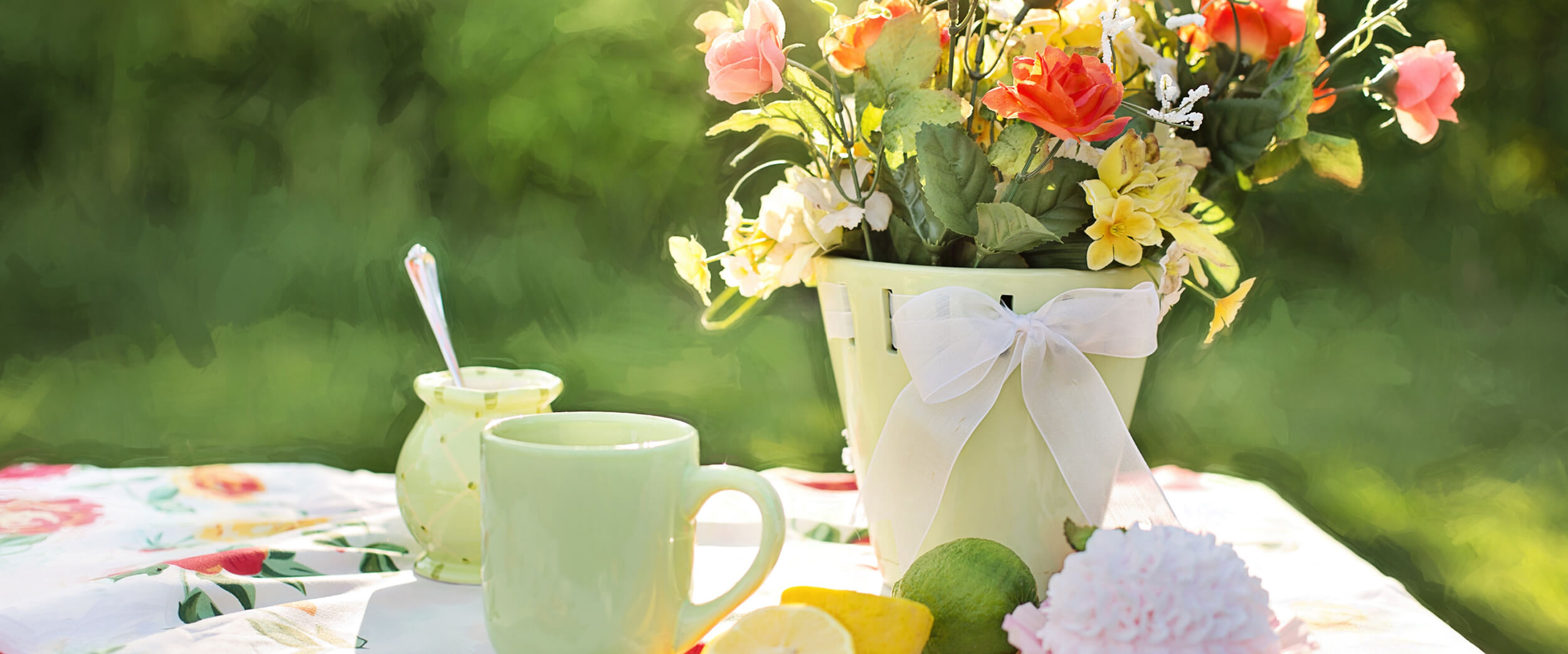 Tenants
How to Help New Tenants to Feel at Home
When I was a landlord, I liked to do a little extra for new tenants moving in. I'd leave a roll of paper towels and some soap and toilet paper in the bathroom. I know what you're thinking: "Very impressive."
If you are willing take it beyond my pitiful attempts to welcome your tenants, you certainly should. In fact, a tenant welcome package is an easy way for landlords to put their best foot forward with new residents and impress them from the start.
After all, tenants are like any other customer using a service. They appreciate companies (or landlords) who go the extra mile, they can help you reach new potential customers through word-of-mouth, and they can become repeat customers by signing a new lease every year.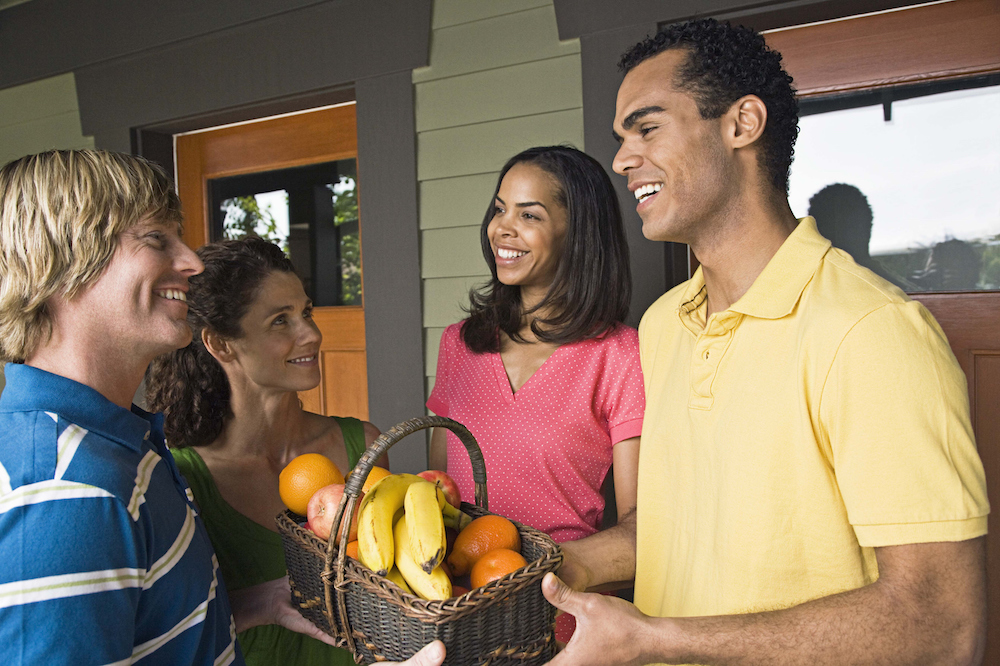 For landlords, a solid tenant welcome package means providing niceties–along with useful information.
Now, when I say welcome package, I don't necessarily mean everything you provide fits into a lovely little gift basket tied up with a bow. Some items will, but others are just little gestures you leave around the apartment that demonstrate some forethought. All of them will include valuable information that will get them started in their new home and show them that you understand what it's like to be a new tenant.
There are three levels of tenant welcome package you can go for and I have suggestions for each.
The Basic Welcome Package
Your basic tenant welcome package is more like a tenant welcome letter with a lot of common, move-in information. It will include everything a new renter needs to get settled. If your property manager offers an online tenant, portal you can work with them to provide information about the property that will best serve newcomers.
Emergency and maintenance information: Make sure your tenants know who to for everyday maintenance and emergencies. Have the numbers printed on a magnet to stick on the fridge. In fact, your state may require you to visibly display the property manager info in the vestibule of the apartment or building.
Rent payment information: Do you have a dropbox for checks? An ePay option via a tenant portal where tenants can make payments electronically? Make sure tenants have the right information so they never miss a payment.
Trash disposal, laundry and mailbox information: The three questions I always got: Where do I put the trash? How does the laundry work? Where are the mailboxes? It's not always straightforward. Save your tenants the headache by making it clear from the get-go.
Parking information: If your building offers parking, make sure tenants know which space is theirs, or where they can park in general. Spell out guidelines on guest parking, as well--and be sure that they are enforced.
List of utility companies with information: Who provides cable? What's the name of the electricity company? Gas company? Providing a list of companies with their websites and phone numbers will be extremely useful.
Map or list of grocery stores, post offices, etc.: I also fielded a lot of questions about grocery stores, public transportation and the like. They could have Googled those things, but as a local I could point them to the best grocery store or easiest bus route etc.
Put together all of this information in a nice folder or binder. Your tenant will appreciate having all of this useful information up front.
The Middle-of-the-Road Option
If you want to upgrade your tenant welcome package, you can include the binder along with some items to get your tenant started.
Laundry money: Doing laundry in a new place is always intimidating. This is especially true if your laundry machines only take those cards you load money on. Give them a card with enough credit to do a load or two along with some tips on how to best use their specific model if it isn't self-explanatory.
A supply of toilet paper and soap: Very rarely do tenants have these ready to go when they move in (and having toilet paper means they won't try to use something else that will clog the toilet).
A shower curtain liner: No doubt your tenants will want to shower after a long day of moving and unpacking. It would be a nice gesture to have the shower ready to go for them.
Some basic cleaning supplies: Instead of filling a gift basket with fruit or candy, why not fill it with cleaning supplies? Include sponges, wipes, dish detergent and paper towels. Not much glamour in it, but incredibly helpful.
The Deluxe Model
If you want to make your tenants really feel welcome, you can put together a more upscale package. Taking the tenant experience a step further, it is also advantageous to think of your property the same way as a short-term Airbnb owner might. You could provide a local guidebook, for example, with your favorite parks, restaurants, gyms and other hidden gems nearby. If you do it right, you are offering a premium experience for new tenants to quickly get to know the neighborhood and feel amazing about moving into their new home.
Gift cards to restaurants: Finding dinner after moving is just one more thing for your tenants to deal with. Take the pressure off by including a gift card to a local restaurant. Strike up a deal with a local place to donate gift cards. You get a nice gift for your tenants, your tenants get a free meal, and the restaurant gets free advertising. It's a win, win--and win!
Little activities for kids: Include things like coloring books and crayons or puzzles to keep small children occupied (at least for a bit) while their parents unpack.
Treats or toys for pets: Pets tend to get underfoot, and they usually have to be confined to a single room. They'll feel a lot better about that if they have a new toy or some treats.
Basic groceries for breakfast the next day (milk, cereal, coffee, tea): You could also put some basic breakfast foods in the fridge or in a posh gift basket. A quart of milk, some cereal and some orange juice will keep tenants from having to seek out breakfast first thing in the morning. If you want to get a little fancier, put a dozen eggs and some coffee or tea.
Local Specialties: This one is particularly good for tenants moving in from out of town. Leave them a gift basket full of goodies made locally. You could include a locally-made wine, coupons to area attractions, candies or artisan crafts. If it's summer, you could go down to your local farmer's market and pick up some specialty items.
The Spa Treatment: This one is a little tricky, since it involves scents and skincare, but if you do it right, you can pull it off. Put together a gift basket of bath treatments. No doubt your new tenants' muscles will be sore after moving. A nice bath with scented epsom salt, a bath bomb, a nice candle and a loofah would really make them feel welcome.
Items to Avoid
When it comes to a tenant gift basket, your imagination and your budget are the limit. There are, however, a few things I wouldn't recommend including.
Plants: I've seen a few blogs recommend a plant, but I would advise against that. You never know what kind of allergies your tenants have. If they have pets or small children, that plant could become a choking or poison hazard.
Baked goods: Who doesn't love a shot of sugar to keep up the move-in energy? But again, you never know what kinds of allergies your tenants have.
Area worship information: It seems like a good gesture, especially if you're religious yourself, but you don't want to be presumptuous. Even if you include all area houses of worship, a tenant who doesn't subscribe to any religion could feel uncomfortable.
--
Move-in day is a flurry of activity for tenants and a huge source of stress. Even the most basic tenant welcome package can help alleviate that stress. Answering their questions right off the bat will show them that you understand. Making your welcome package even more special with extra gifts will show them you really care about them as people, not just as a source of income. With a stellar welcome package, you'll make it feel like home from the moment they step through the door.
Sometimes we visit homes of the people we care about and see just way too much stuff. It would feel so much nicer to bring...
When a tenant goes to jail, their landlord ends up in a sticky situation. Many landlords make the mistake of promptly changing the locks on...
These days, landlords and property managers are often content to assess a potential tenant based only on the renter's credit score and income. However, just...
My tenant says my rental condo has a bedbug infestation, which the property manager confirms. There were no bedbugs when the tenant moved in two...
Find Property Managers Near You
Select Property Type
Single Home or Condo (Valued up to $300K)

Single Home or Condo ($300K to $500K)

Single Home or Condo ($500K to $1 Million)

Single Home or Condo (Over $1 Million)

Multi-Family (2-4 units)

Multi-Family (5-19 units)

Multi-Family (20-99 units)

Multi-Family (100+ units)

Homeowners Association (2-49 units)

Homeowners Association (50-99 units)

Homeowners Association (100+ units)

Condominium Association (2-49 units)

Condominium Association (50-99 units)

Condominium Association (100+ units)

Retail (Up to 9,999 sqft)

Retail (10,000 - 100,000 sqft)

Retail (100,000+ sqft)

Office (Up to 9,999 sqft)

Office (10,000 - 100,000 sqft)

Office (100,000+ sqft)

Warehouse/Distribution (Up to 100,000 sqft)

Warehouse/Distribution (100,000+ sqft)

Light Manufacturing (Up to 100,000 sqft)

Light Manufacturing (100,000+ sqft)

Parking Garage

Biotech/Mission-Critical

Vacation (1-2 units)

Vacation (3+ units)

Other Associations (Hotel, Resort etc.)

Mobile Home Community