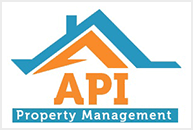 API Property Management
MAIN OFFICE
23172 Plaza Pointe Dr
Laguna Hills, CA, 92653
American Properties International, Inc. is a family owned and operated Property Management Company that has specialized in property management services for over 20 years. We pride ourselves in providing the best reliable community management in a timely and proficient manner. Working daily with the highest grade of management, legal and maintenance professionals, our company assures each individual homeowner that a safe, clean and enjoyable community will be maintained.
Based out of Orange County, we also service properties in Los Angeles County, Riverside County and San Bernardino County. As a full service property management company, we offer complete property management services and our experienced staff is available 7 days a week to assist the Association with any challenges that may arise.
Services:
Homeowner Associations
The All Inclusive-Fee Management Contract Includes the Following:
A professional and experienced manager
Monthly board meeting preparation, attendance and follow up
Proper documentation and transcription of corporate minutes
Preparation of a comprehensive directors/management report
Documented property site inspections
All on-going administrative community support
Member correspondence and communications
Coordination of annual election process
Evaluation of contractors and contract services
Documentation and tracking of accounting information, maintenance requests, violations and architectural applications
New homeowner orientation and welcome packets
Member listing/voting list
Annual membership meeting administration
After hours emergency call availability 24 hours a day 7 days a week
Preparation of proposed annual budget
Timely mailing of assessment billing and collections
Accounts receivable and accounts payable processing
Monthly financial reporting
Collection processing of delinquent accounts
Bilingual service upon request
Bank reconciliation
Year-End accounting
Documentation storage for life of contract
Documentation retrieval
No hidden cost.
PROPERTY TYPES WE MANAGE
Homeowners Association (2-49 units)
Homeowners Association (50-99 units)
Condominium Association (2-49 units)
Condominium Association (50-99 units)
Homeowners Association (100+ units)
Condominium Association (100+ units)