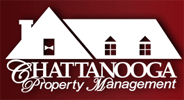 Chattanooga Property Management LLC
MAIN OFFICE
PO Box 28257
Chattanooga, TN, 37424
"Experience the Difference" with Chattanooga Property Management, your one-stop solution for all of your property management or maintenance needs.
Chattanooga Property Management brings investment property management into the 21st century implementing 'green' initiatives whenever possible. Owners can count on knowing every little detail regarding the properties we manage for them with:
Real-time online financial reporting
ACH payment options
Direct deposit
Property info via SMS (text message)
Online rental application
Online maintenance requests
Our staff stands ready to help solve all of your property management problems.
With dedicated Property Managers assigned to every account, Chattanooga Property Management handles all aspects of the property management process including (but not limited to):
Marketing
Showing
Leasing
Rent collection
Maintenance
Inspections
Tenant exit procedures
Evictions / court appearances
We have the knowledge, the experience and the initiative to fully undertake and execute all phases of property management. As rental property owners ourselves, we understand what it takes to make your venture profitable and successful.
Covering the largest regional footprint of any company in our area, we can offer our services to a much wider geographical area, also. And we are currently planning our expansion into areas beyond Chattanooga and Northwest Georgia, so be sure to watch for announcements coming soon!
At Chattanooga Property Management we extend the personal touch to all facets of our organization. From the person answering the phone to the person signing the checks, everyone at Chattanooga Property Management is committed to providing you with the best customer service that can be found.
THAT'S the difference!
PROPERTY TYPES WE MANAGE
Single Home or Condo (Valued up to $300K)
Single Home or Condo ($300 to $500K)
Multi-Family (2-4 units)
Multi-Family (5-19 units)
Multi-Family (20-99 units)
Homeowners Association (2-49 units)
Homeowners Association (50-99 units)
Condominium Association (2-49 units)
Condominium Association (50-99 units)
Homeowners Association (100+ units)
Condominium Association (100+ units)