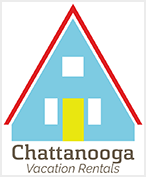 Chattanooga Vacation Rentals
MAIN OFFICE
PO box 217
Wildwood, GA, 30757
Vacation Home Property Management Services
Here at Chattanooga Vacation Rentals we understand what makes a vacation home right for our guests. We make it our business to find vacation rentals of the highest standard that go above and beyond our guest's expectations. By providing the finest in vacation rentals we can ensure that our guest's vacation is a success no matter which property they decide to stay in.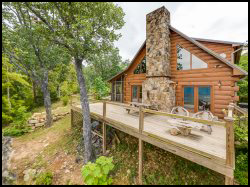 We know what it takes to run a successful vacation rental management company. Providing quality homes, cleaned by quality employees, and providing quality customer and concierge service is what sets us apart from the rest. Whether you are renting with us or putting your rental in our hands as an owner you can be sure that you working with the best.
The idea to build a tool shed led to a thriving vacation-rental business for a Chattanooga-area couple.
Christian Thoreson, also known as Thor, owned a small piece of bluff property on Lookout Mountain with a spectacular view. Thoreson, who spent many years involved in Lookout Mountain's hang-gliding scene, wanted to build a simple tool shed on the bluff to live in — nothing fancy. "You are crazy," said his then-girlfriend, now-wife Christina, a longtime real estate broker and appraiser. "You cannot build a tool shed on the bluff."
Thor listened to her and to his friends and took advantage of the view. He built a four-bedroom home with a loft, huge windows, a hot tub and a wood stove. Then, after a few years living there, Thor bought some land in the valley and built his "man cave" tool shed, complete with a 47-inch TV and hot tub that he moved into.
Both are vacation rentals now, one since 2004 and the other since 2006, These are 2 of 13 houses that the Thoresons manage through the business they launched in 2014, Lookout Mountain Vacation Rentals, that's growing fast.
"We had a goal in March to have six properties before year's end; we actually have 13," Christina said.
While controversy has arisen in Chattanooga and elsewhere over sales taxes not being paid at vacation properties rented through "couchsurfing" websites, the Thoresons pay all applicable taxes. The couple has a vacation lodging license that they got after taking a course through the Tennessee Real Estate Commission.
So property owners don't have to worry about that — or anything else, the couple say — which has led to people to find the Thoresons through word-of-mouth and ask them to manage their vacation rentals. Owners who managed their own properties before, the couple say, see the value in having a professional, full-time staff to handle inquiries, bookings, scheduling, cleaning and accounting.
And Lookout Mountain Vacation Rentals is good at keeping its properties occupied, Christina said. While the national average is 35 to 40 percent, she said, the rentals they manage are occupied 65 to 75 percent of the time.
Along with a web site ChattanoogaVacationRentals.com the Thoreson's advertise on seven social media platforms and pride themselves on answering inquires quickly. Calls are simultaneously forwarded to Thor, Christina and their sole employee, Monica Luck, who joined the team in early 2015. The three compete to see who can answer the calls first, Christina said.
"We simply answer the inquiries as fast as they come in," she said.
Property owners get a check each month for 50 and 75 percent of what their vacation home rents for, Christina said.
One of the rentals the Thoreson's manage is the Pot Point Cabin, a house on the Tennessee River 12 miles from downtown that sleeps 10 that's owned by the Tennessee River Gorge Trust (TRGT).
"As a nonprofit staff of only three, we didn't have the manpower to engage the community with our rental cabin," Hannah Shadrick, business and creative director of TRGT said in a news release. "Christina and Thor swooped in and immediately realized the huge potential our cabin held. It stays booked, and we never have to think about it."
2018 update
Name changed to Chattanooga Vacation Rentals. We now manage over 20 properties in and around Chattanooga and Dayton, TN. We advertise on over 72 different websites worldwide translated into 42 different language. We have 16 awesome part time and 1 full time human(s) that work with us to help make you vacation the best and to help make memories.