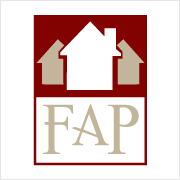 Florida Advanced Properties, Inc.
MAIN OFFICE
12895 SW 132 Street, #103
Miami, FL, 33186
Florida Advanced Properties is known for offering full service Community Association Property Management. Including financials that include Accounts receivable and Accounts payable, monthly account reconciliations, First and Second Notice of Collections, helping with budget preparation, etc. It also contains walk through inspections, vendor contract negotiations, attendance to all meetings and all other administration work pertaining to your community.
Technology
The accounting department in Florida Advanced Properties use the latest version of accounting software and the most up to date computer programming and software to help in bettering our services to the communities.
Customer Service
Florida Advanced Properties includes a team of highly skilled bilingual customer service representatives who will provide all homeowners and board of directors with immediate service. This customer service department is offered to eliminate the frustration of dealing with a computerized answering service.
After Office Hours / Emergency Line
The purpose of this service is to provide all homeowners as well as board members with a direct in case of absolute emergency situations. This telephone line is also answered by a live person and not by an answering machine service.
PROPERTY TYPES WE MANAGE
Homeowners Association (2-49 units)
Homeowners Association (50-99 units)
Condominium Association (2-49 units)
Condominium Association (50-99 units)
Homeowners Association (100+ units)
Condominium Association (100+ units)