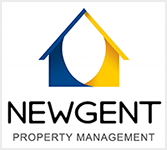 Newgent Management
MAIN OFFICE
299 Park Ave
Manhattan, NY, 10017
SHOW ADDITIONAL OFFICES

Your property is an investment. Treat it that way. Newgent Management specializes in uncovering hidden profit and removing day-to-day problems in a way that builds cash reserves while caring for your biggest asset...your residents.
Why Hire Newgent Management?
The proof is in the bottom line. Our clients say that we give them peace of mind and our results are unmatched. For us, property management is about so much more than day-to-day operations, it's about shaping financial futures and transforming properties into profit.
Average monthly maintenance expenses decrease by 30%
Our buildings maintain 95% occupancy
Produce an average cash reserve increase of 23%
Having trouble staying on top of the bookkeeping? Our services include full general ledger accounting and we are able to give our clients a complete financial picture at the push of a button. We attack financial strain on multiple fronts and work with our clients to create a solid financial foundation.
Are maintenance problems draining your budget and driving you mad?
We understand the value of preventative maintenance and offer 24/7 maintenance and emergency services. Our expertise in local laws will navigate complex city regulations and you will love our responsiveness.
Feeling the headache of residential relations? Not only will we fill up vacant units with fully screened tenants, but we will electronically process rent and allow your tenants the convenience of an online payment process. Condo associations will never feel a financial pinch again and residents can rest assured that their needs are heard.
Take control of your property before it controls YOU. Contact Newgent Management for a free quote and customized solution.
PROPERTY TYPES WE MANAGE
Multi-Family (5-19 units)
Multi-Family (20-99 units)
Office (Up to 9,999 sqft)
Office (10,000 - 100,000 sqft)
Office (100,000+ sqft)
Retail (Up to 9,999 sqft)
Retail (10,000 - 100,000 sqft)
Retail (100,000+ sqft)
Multi-Family (100+ units)
Homeowners Association (2-49 units)
Homeowners Association (50-99 units)
Condominium Association (2-49 units)
Condominium Association (50-99 units)
Homeowners Association (100+ units)
Condominium Association (100+ units)