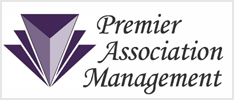 Premier Association Management
MAIN OFFICE
P.O.Box 1147
Lakeville, MN, 55044
Our Management Philosophy
Clear definitions of responsibilities allows the Association to optimize the use of Board Members, Committees and Volunteer Resources. The Management Team views the Board of Directors as the policy making body of the Association. We act as advisors to the Board and can add value to the Association with our expertise. We view our role as managing agents for your community and carrying out directives of the Board.
In this way the Board may delegate the daily operations of the Association to the Manager, including:
Complete drive-through inspections of the property for violations
Report violations and send out communication of violations and fine necessary owners
Providing notice to owners who's property is out of compliance
Working with owners to resolve issues
When it comes to Excellence in Management, we provide the following:
General Services
Work in close liaison with Board and homeowners/vendors; log appropriate information
Prepares Board meeting packets
Prepares Annual meeting packet for owners
Attends and helps navigate Board and Annual meetings
Maintains electronic files of minutes and association activity
Onsite inspections as set by the Board in the contract
Drafts violation letters and owner correspondence
Logs and tracks architectural requests
Assists with supervision of contracts
Manages Accounts Payable; audit and prepare payments
Manages Accounts Receivable; invoice, collect payments and manage legal process
Provides guidance on legal issues and works with attorney to minimize risk and costs to the Association
Provides information on new legislation
Assists in Budget preparation
Prepares/Sends electronic monthly financial overviews - Reconciliations, Aging Summary, P&L and Balance Sheet
Coordinates with CPA on Association Audit and Taxes
Administration and coordination of Insurance Master policy and administration of claim
Financial Services
Prepare monthly and annual Financial Reports
Maintain Association records on all operating and replacement reserve accounts
Prepare Bank reconciliations
Prepare Association Financials for FYE Taxes and Audit
Recommendations for Fiscal Year budgeting
Coordinate and maintain signature card renewals
Maintain owner accounts and lists
Prepare mailing labels and maintain email address directory for Homeowner correspondence
Maintain account history for all homeowners
Process Special and Annual Assessments as directed by the Board
Process fines and legal cost for homeowner accounts when appropriate
Initiate Legal and Collection letters
Initiate lien processes
Receive, audit and process vendor invoices matching to approvals from Board
Prepare invoice payments for Board approval and signatures
Mail out/make payments to vendors
Maintenance Services
Inspect common areas, per contract
Handles emergency calls and duties
Obtain proposals from vendors using specifications to compare bids
Initiate corrective work with vendors
Aid Board in Vendor selection by analyzing proposals, creating spreadsheets for easy analysis and making recommendations
Assist in supervision of vendors
Enforce CC&R's as directed by the Board
Contact us today!
PROPERTY TYPES WE MANAGE
Homeowners Association (50-99 units)
Condominium Association (50-99 units)
Homeowners Association (100+ units)
Condominium Association (100+ units)