Contacting Property Manager...
RE/MAX Town Centre

244 Biscayne Blvd #N6
Miami, FL 33132

Types of Properties We Manage:

- Single Home/condo (up to $300K)
- Single Home/condo ($300 to $500K)
- Single Home/condo ($500K to $1M)
- Single Home/condo (over $1M)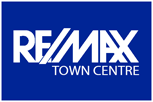 Residential Leasing
RE/MAX Town Centre's Residential Leasing and Property Management Division offers comprehensive residential leasing and a proven property management program. Whether you're looking to find a single home or several condos, RE/MAX Town Centre is here to help.
Expertly staffed, our Leasing and Property Management division has the extensive experience and services necessary to expertly manage your residential property in Florida, including:
Marketing the Property
Application Processing
National Criminal Background Screening
Personal Credit Check and Landlord References
Residential Leasing
Full Time Property Management
In-House Maintenance Staff
Collection of Rents
Direct Deposit into the Owners Bank Account
RE/MAX Town Centre makes it possible for owners to enjoy the profitability of properties without the hassles associated with day-to-day residential property management.
So no matter what your leasing and property management needs may be, you can be sure that REMAX Town Centre will ensure your investment, and your tenants, will be well tended to.