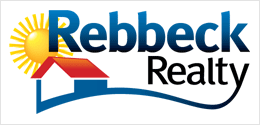 Rebbeck Realty
MAIN OFFICE
9680 West Tropicana Ste 137
Las Vegas, NV, 89147
We offer a total management solution for your investment properties. Our property management services are all inclusive. Each month you receive rental income deposited directly to your bank account, and we handle 100% of the day-to-day property management duties.
We protect your investment and work smart to get you the highest return of rental income!
Finding Renters through Advertising
Our marketing continues throughout the year, it never stops, which allows us to have a list of potential renters before a property becomes available. Our pro-active approach leads to far less vacancy periods.
Tenant Showings
Unlike others, we are in the field daily meeting tenants for showings. This gives us the opportunity to pre-screen the tenant before the application process begins. It also keeps us up to date with what tenants are looking for in a rental. That valuable information keeps your income at the highest possible level.
Tenant Screening & Application Processing
We do in-house application processing with full tenant background checks on all potential renters, at no cost to you. We do not outsource any of this process. Once the tenant is approved we complete the lease signing and collect the move-in funds. A move-in date is selected and we meet the tenant at the home on that day to complete the initial property walk-through/inspection and tenant orientation.
Rent Collection
We make it easy for the tenant with several ways to pay their rent – in person, online banking, direct pay, ACH, debit or credit card, and US mail. We find offering our tenant's payment option flexibility leads to on-time payments.
Maintenance and Repairs
Our tenants are able to report any maintenance issue 24/7, 365 days a year through our automated system. Your Property Manager and our Operations staff receive immediate notification of any report and will coordinate all repairs, and ensures quality work is performed, while keeping you well informed. Because we do a large volume of business with handyman services and contractors, we are offered discount pricing for repairs and maintenance.
Property Inspections
Each of our properties is driven by every week, something that sets us apart from other property management companies. In addition, interior and exterior inspections of the property are completed at all move-ins, move-outs, anytime an HOA violation occurs, and every 6 months during an active lease.
Monthly and Year-End Owner Statements
Easy to read statements sent directly to your email each month. We also offer online access to all your statements at your convenience 24/7, at no cost. All you need is an Internet connection.
Home Owner Association Compliance
At anytime an unforeseen issue can arise with your Home Owners Association. We manage this for you, keeping you up to date and well informed. Rest assured should a violation occur our follow through with the tenant will ensure compliance is met, at no cost to you.
Management Fees
We make zero money if the property is not rented. There are no upfront fees, and if we fail to rent your property you can cancel the agreement with no penalty at anytime. With that kind of a fee structure we stay incentivized to keep your property rented and you satisfied! Our monthly fee is a minimum of $75 per month or 10% of all rent collected, and a one-time $300 set-up fee on all new management contracts. We have no hidden fees, that is worth repeating, we have no hidden fees! We can also customize a management agreement with a cost that works for your particular situation. Please ask us for details.
PROPERTY TYPES WE MANAGE
Single Home or Condo (Valued up to $300K)
Single Home or Condo ($300 to $500K)
Single Home or Condo ($500K to $1 Million)
Multi-Family (2-4 units)