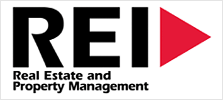 R.E.I. Property Management, LLC

REI Property Management
A part of the REAL ESTATE INVESTORE network
We provide complete property management services for residential rental property, including single-family homes, town homes, duplexes, triplexes and four-plexes. We provide leasing and management services for the entire Twin Cities metro area.We will care for your property as our own, giving you peace of mind and freedom to pursue other business.
Home Owners
Can't get your home sold?
Moving or living out of town but don't want to sell your home?
Want to keep your current home as an investment?
If you're considering renting out the home you own, consider the advantages of hiring a professional management company to assist you.
Years of experience managing rental properties
Knowledge of landlord/tenant laws
Understanding of rental market
Established policies and procedures for managing tenant relations
Leases, applications and other documents that meet legal standards
We will do the complete job of getting your property rented, and we will continue to care for it and manage the relationship with your tenants. You get the financial benefits of owning your home, including potential tax advantages that may reduce your tax bill. We take the worry out of managing your property, leaving you to enjoy the rewards of real estate investing!
Real Estate Investors
Tired of the work it takes to manage your properties?
Lacking experience in handling rentals?
Not happy with your current management company?
We provide full-service management for your rental properties. Let us help get your properties filled promptly with quality tenants. We'll take care of your properties, leaving you free to pursue other business.
What We Do
Advertise your rental
Take calls from potential tenants
Conduct showings
Take rental applications and process them
Sign lease with tenants
Collect security deposit
Manage tenant move-in
Collect monthly rent and pursue overdue payments
File legal actions against tenant if needed and manage eviction process
Take calls from tenant
Arrange maintenance work
Manage tenant move-out
Provide monthly statements to owner
PROPERTY TYPES WE MANAGE
Single Home or Condo (Valued up to $300K)
Single Home or Condo ($300 to $500K)
Single Home or Condo ($500K to $1 Million)
Single Home or Condo (Over $1 Million)
Multi-Family (2-4 units)