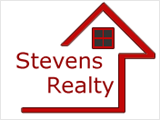 Stevens Realty
MAIN OFFICE
8524 Daisy-Dallas Road
Hixson, TN, 37343
SHOW ADDITIONAL OFFICES

As a full-service property management firm, we offer the most comprehensive and cost effective management solution in the industry for residential property management. Stevens Realty has established a higher standard for the property management industry by incorporating innovative processes and systems which are managed by a professional and well-trained staff of experienced managers, maintenance technicians, and high level accountants. Here are just a few of the many services we provide:
Comprehensive Marketing & Advertising Program - Stevens Realty spends thousands of dollars every month on advertising our vacancies. We have negotiated exclusive contracts with major advertising providers to ensure top placement and frequency. As a result, we take hundreds of calls daily from prospective tenants and we lease properties much faster than our competitors.
Rigorous Credit, Income, and Criminal Screening - Stevens Realty makes every effort to find tenants who will pay rent timely and will take good care of your property. We require all applicants to verify their income to ensure they can afford the rent. We run criminal and credit background checks on everyone who is over age 18 in the home. We also check with the last two landlords to make sure they were compliant tenants. We follow all federal and state real estate regulations to ensure you are in full compliance.
Routine Inspections - We inspect all properties we manage on a regular basis to ensure they are being well maintained by the tenants. These inspections are done by qualified home inspectors who will inform you of any issues that need to be addressed. We will also update you if we find any issues with the property's plumbing, water heaters, air conditioners, or any other mechanical systems and appliances.
Online Accounting and Financial Reporting - Stevens Realty utilizes a web-based property management system. We provide our property owners with online access to view their financial statements that show when monies are collected and disbursements are made. We provide numerous reports including tenant rental payment history, work order history, property history, and financial statements. Our system provides you, the owner, with access to the information you need, when you need it.
Maintenance Coordination - In addition to saving you time and money through our management services, Stevens Realty provides high quality and timely maintenance on your property. Our in-house maintenance staff and preferred vendor relationships will save you time and money as well as ensure the repairs are done in professional manner.
Rent Collections -Our collection processes are professional but tough and we are very diligent in collecting your rent in a timely manner. We set the expectation early on so that the tenants understand that their rent must be paid on time. In addition, as the rent payments come in, the funds are quickly disbursed to you through electronic direct deposit or a standard check.
Complete Eviction and Possession Services - We follow proven and standard practices when it comes to collecting rent. However, in the event a tenant can no longer meet their rental obligation, we will handle the eviction process swiftly. Our staff is knowledgeable in state and local Landlord and Tenant laws. If rents are not paid on time, we initiate the legal steps necessary to collect rents or evict tenants. We handle the entire eviction process so you won't have to.
PROPERTY TYPES WE MANAGE
Single Home or Condo (Valued up to $300K)
Single Home or Condo ($300 to $500K)
Single Home or Condo ($500K to $1 Million)
Single Home or Condo (Over $1 Million)
Multi-Family (2-4 units)
Multi-Family (5-19 units)
Multi-Family (20-99 units)
Multi-Family (100+ units)