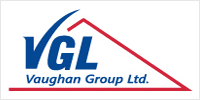 Vaughan Group Ltd.
MAIN OFFICE
6099 Riverside Dr.
Dublin , OH, 43017
Welcome to Vaughan Group Ltd.
Vaughan Group Limited is a full service real estate company offering residential and commercial property management services. We specialize in residential and commercial condominium management, apartment management and homeowner association services. We offer 24 hour emergency maintenance, construction and restoration services to condominium associations and individual condominium unit owners, HOAs and individual homeowners. All VGL service technicians are fully trained, uniformed and insured. Fully computerized bookkeeping, accounting and financial services are provided by our experienced bonded and insured accounting staff. Our motivated property managers are second to none in responsiveness, service and effectiveness.
AVAILABLE MANAGEMENT SERVICES
VGL offers an affordable service plan to meet the needs and finances of your community. Let VGL prepare for your Association at no cost, a VGL Property Operation Plan. Our services are described below.
General Property Operations
Unit Owner Relations
Rule Enforcement
General Mailings
Board Meetings
Minute Preparation
Unit Owner Files
New Owner Orientations
Reserve Analysis
Annual Unit Owner Meetings
Special Unit Owner Meetings
Maintenance of Books and Records
Administration of Governmental Orders
Maintenance of Insurance Policies
Reporting of Accident Claims
Administration of Insurance Claims
Annual Review of Community Rules
Annual Review of By-laws
Monthly Newsletters
Consulting Services/Special Projects
Site Inspections
Unit Owners' Services
Routine Maintenance and Repair
Kitchen/ Bath Renovations
HVAC Installation and Maintenance
Painting Services
Water Extraction
Drywall Repair
Realty Services
Association Website*
*Custom Association website available for a fee
Financial Management
Collection of Dues and Fees
Deposit Receipts
Cash Disbursements
Monthly Financials
Budget Preparation
Investment Administration
Checking/Savings Acct. Administration
Accounting Audits
Supplemental Bookkeeping Services
Overdue Unit Owner Accounts
1099's
Lien Filing and Release
General Maintenance
Open & Closed Service Requests Lists
Routine Maintenance & Repair
24 Hour Emergency Maintenance
Special Projects
Site Inspections with Report
Lighting Inspections
Painting & Exterior Renovation Services
Power Washing
Deck Sealing
Door & Window Replacements
Consulting Services
Reserve for Replacement Plans
Development Consulting
Preliminary Operations Budgets
Protect and enhance your valuable real estate investment with our focused and motivated team of proven real estate professionals. Put our 25 years of experience to work for you.
PROPERTY TYPES WE MANAGE
Homeowners Association (2-49 units)
Homeowners Association (50-99 units)
Condominium Association (2-49 units)
Condominium Association (50-99 units)
Homeowners Association (100+ units)
Condominium Association (100+ units)